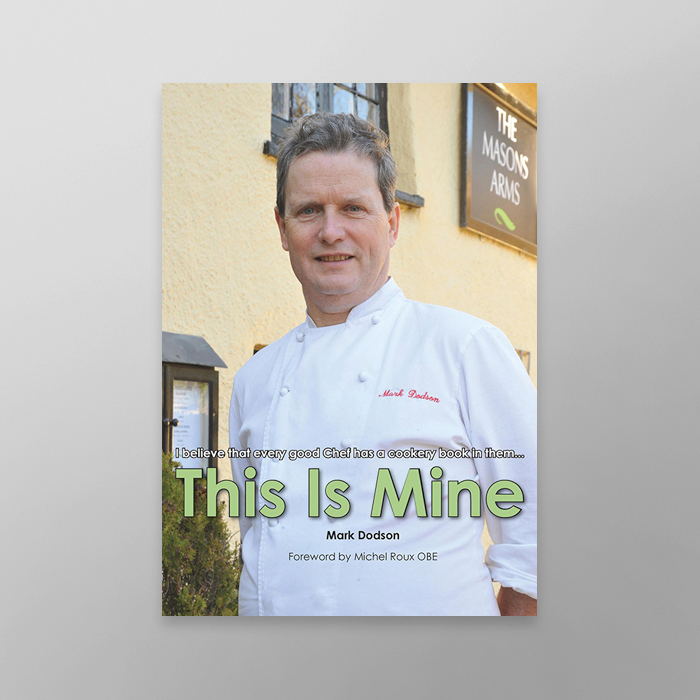 This Is Mine
By Mark Dodson
Mark Dodson was the first British chef to retain *** three Michelin stars, while working at The Waterside Inn, alongside the great Michel Roux. He achieved the feat before either Marco Pierre White or Gordon Ramsay and is one of the most highly-regarded and respected British chefs. Little wonder, therefore, that his former boss, Monsieur Roux, has contributed an affectionate and praiseworthy foreword to this debut book from one of Britain's greatest cooks.
Hardback | 208pp
£25.00
Delivery: UK: £10.00 EU: £20.00 USA: £25.00
Australia/New Zealand: £30.00 Rest of the world:£30.00
---
Details
In the long-anticipated This Is Mine, Mark reflects on a truly starry career while showcasing the recipes that have made his Devon restaurant one of the finest rural eateries in the UK. The Masons Arms achieved a Michelin star six months after opening and retains the accolade. Mark's debut books showcases fabulous game dishes among an array of 70 recipes. This Is Mine is a title that will delight the home cook, with recipes tailored to the domestic kitchen. Michel Roux, OBE, Global Ambassador said: "I look upon Mark as I look upon my son. He is a dear man. He is one of my closest friends. He is honourable and gentlemanly, he is thoughtful and does the right thing. This Is Mine features many of the recipes that feature at The Masons Arms, which is delightful.
Michel Roux Snr: "His book is a great achievement. Mark has created food that people like to eat. This Is Mine is beautifully photographed and the dishes are lovely. I find Mark's ideas invigorating. I am certain readers will thoroughly enjoy This Is Mine. Like the man himself, it does not disappoint."
** For all overseas orders, please revert to your nation's policies in respect of import duties/taxes which are to be met locally.
---