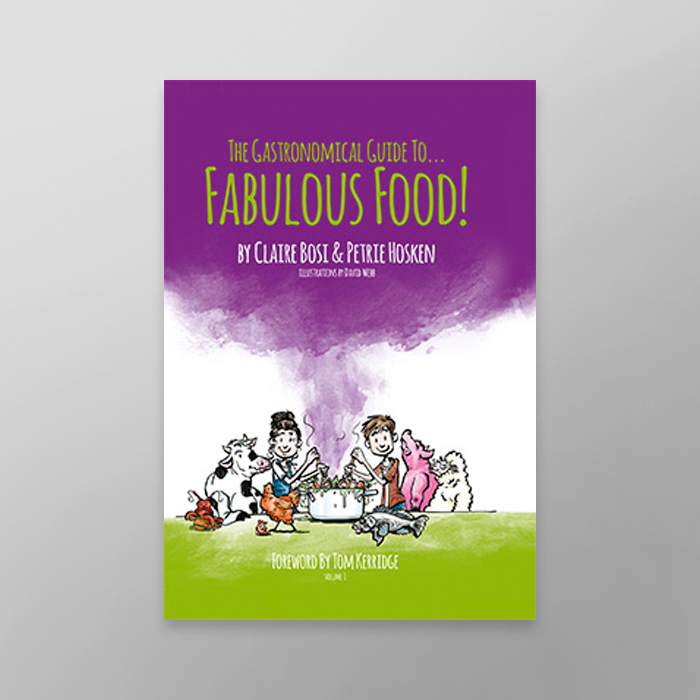 The Gastronomical Guide to Fabulous Food
By Claire Bosi
With Foreword by Tom Kerridge
The Gastronomical Guide! To Fabulous Food... is the debut book from Claire Bosi, the acclaimed restaurateur and media personality, who co-founded the two Michelin-starred restaurant Hibiscus, in Mayfair.
£19.95
Delivery: UK: £6.00 EU: £15.00 USA: £25.00
Australia/New Zealand: £30.00 Rest of the world:£30.00
---
Details
It was co-created with her sister, the award-winning journalist, writer and broadcaster Petrie Hosken. The Gastronomical Guide! Is the first in a series of simple and unique food books for children and parents alike. It takes a fun approach to food, providing education, recipes and information about farm-to-fork. The book makes food fun by engaging with children in a language that they will understand. It is designed for use by parents with their youngsters. The book features a total of seven Michelin stars, with contributions from the two-starred chefs Claude Bosi, Marcus Wareing and Tom Kerridge and the one star chef Shaun Hill.
---