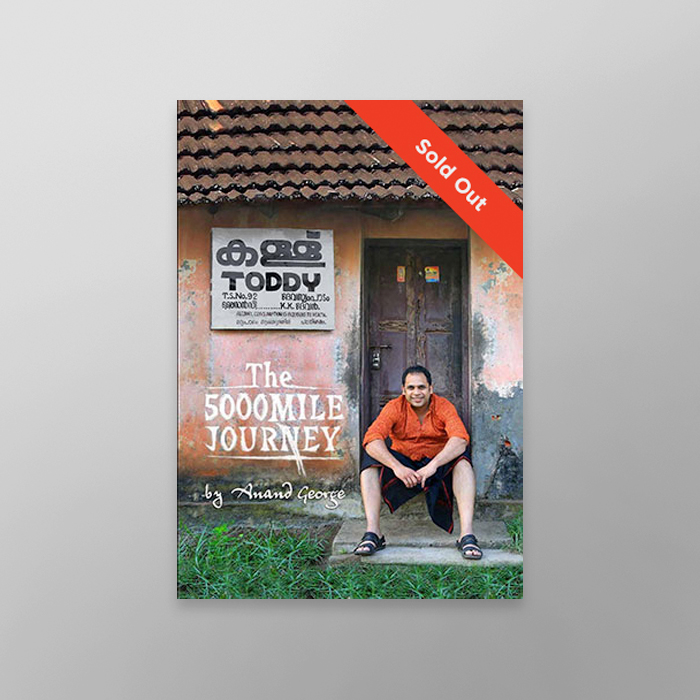 The 5,000 Mile Journey
By Anand George
Anand George is a multi-award-winning chef whose innovative Keralan cuisine is the product of a remarkable sojourn from India to the UK.
Book Price £25.00
£40.00 inc p&p to Rest of World
---
Details
This fascinating, lavishly photographed book was shot on location in Kerala and at Anand's signature restaurant, The Purple Poppadom, in Cardiff. The 5,000-Mile Journey is more than just a cook book. A detailed biography recalls Anand's story, from his formative years in southern India through placements at kitchens across India to a stint at the Michelin-starred Zaika, of Kensington, in London, to the launch of his own restaurant, in South Wales. There is an extensive glossary, explanations about notable ingredients and a selection of base recipes, that will help both chefs and home cooks alike to perfect their Southern Indian cuisine.
There is also a compelling selection of signature dishes, comprising amuse bouche, starters, fish dishes, meat dishes, vegetarian dishes, street food and desserts. Anand is one of the UK's premier Asian chefs and is a multiple winner of the Tiffin Cup - a competition that he has entered twice and won twice. He organises culinary holidays to Kerala, in which travellers can enjoy the best of South Indian food while visiting produce markets and local restaurants. His debut book is a labour of love. Anand says: "The 5,000 Mile Journey was inspired by my own 5,000 Mile Journey. It features my story, a history of Kerala and all of my best loved recipes. I hope readers, customers and chefs enjoy it."
---