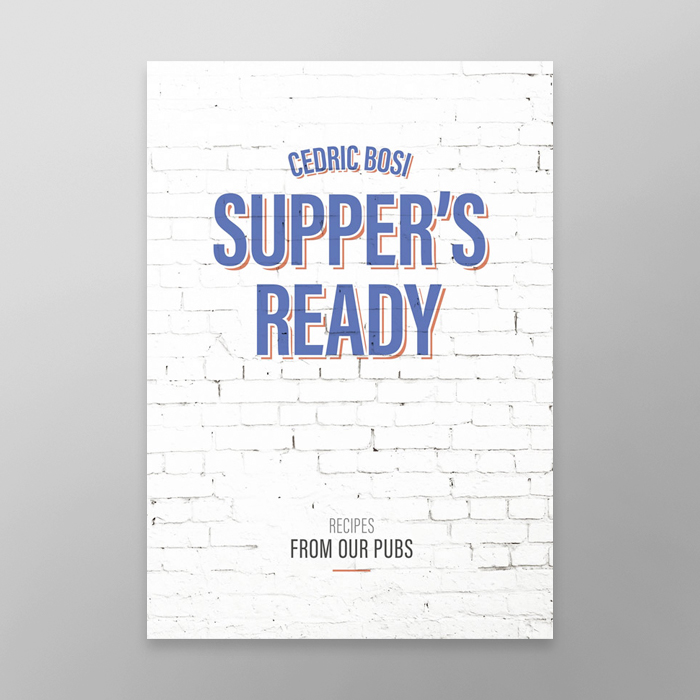 Supper's Ready
By Cedric Bosi
The debut book from Lyon-born, Ludlow-based restaurateur Cedric Bosi is a celebration of pub classics. With a strong French influence, the Good Food Guide inductee focuses on dishes that the home chef can create from the comfort of their own kitchen, using peak condition, seasonal produce.
160pp | Hardback
£20.00
Delivery: UK: £6.00 EU: £15.00 USA: £25.00
Australia/New Zealand: £30.00 Rest of the world:£30.00
---
Details
Bosi, whose brother, the two-Michelin-starred Bibendum chef, Claude, provides a forward, is a devotee of flavour. And Supper's Ready delivers that in spades. With dishes from a classic gastro pub repertoire, it offers inspiration to customers and foodies alike.
** For all overseas orders, please revert to your nation's policies in respect of import duties/taxes which are to be met locally.
---