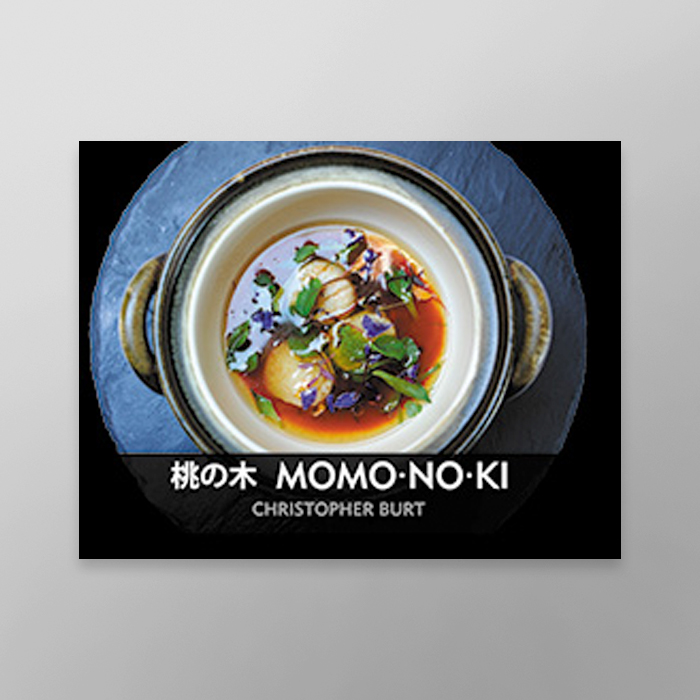 Momo No Ki
By Chris Burt
Out-of-the-box chef Chris Burt is a creative dynamo. A whirlwind in the kitchen, his instinctive dishes change each day, depending on what's available at market.
Book Price £20.00
£31.00 inc p&p to UK Hardback
£35.00 inc p&p to EUR Hardback
£40.00 inc p&p to ROW Hardback
£26.00 inc p&p to UK Paperback
£30.00 inc p&p to EUR Paperback
£35.00 inc p&p to ROW Paperback
---
Details
This debut book looks to his Japanese inspirations, focusing heavily on ramen noodles, sushi and sashimi. His canvass is broader, however, and he demonstrates a worldwide panoply of influences in this colourful and easy-to-follow collection. A chef who inspires other chefs, Burt's book will be of particular appeal to professional cooks, as well as fans of South East Asian cuisine.
---