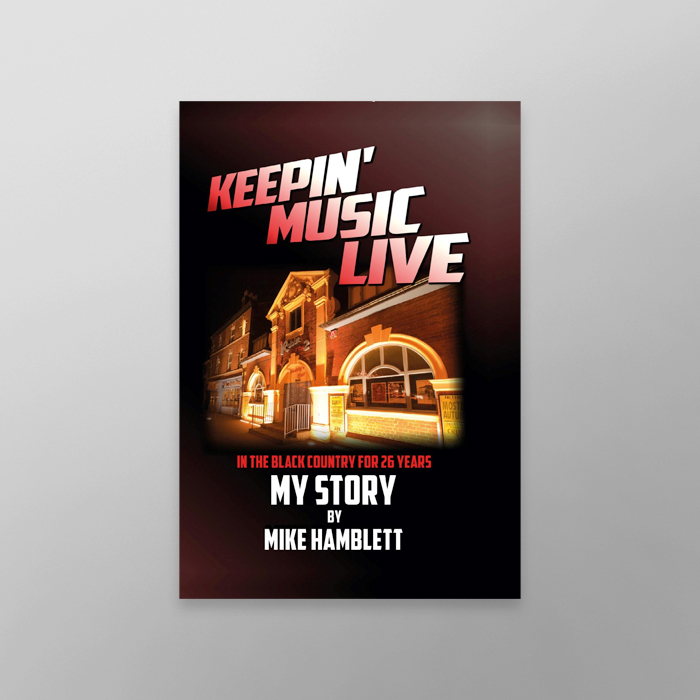 Keepin' Music Live - My Story
By Mike Hamblett
With Foreword by Noddy Holder
The Robin has been described as being The Marquee of the Midlands. Across 26 glorious years and two Black Country venues, it has welcomed some of the biggest names in rock; from Joe Bonamassa to Led Zeppelin frontman Robert Plant via Slade, Steven Seagal, Lenny Henry and more.
Hardback
£20.00
Delivery: UK: £6.00 EU: £15.00 USA: £22.50
Australia/New Zealand: £30.00 Rest of the world:£30.00

1
---
Details
The man behind the club is Mike Hamblett, a former GKN apprentice and drummer in local bands who started his own PA company before plunging his life savings into the Robin. His first venue became a roaring success, giving artists from across the world the opportunity to play intense, hot'n'sweaty shows in a venue where the atmosphere was electric and the fans hung on every note. And when that was demolished to make way for a shopping centre, Mike and his team simply came back stronger.

They secured new, larger premises and set about adding a hotel, restaurant and bar to their operation. BB King once sang: "Let the good times roll." At The Robin 2, that's precisely what they did. It's been 26 years since Mike Hamblett first opened his doors and this essential read chronicles every single gig there's been. It's a remarkable testimony to one man's vision and drive, to the stunning bands and sensational shows, to the brilliant staff and to the spirit of rock'n'roll. Keep on rockin'.
** For all overseas orders, please revert to your nation's policies in respect of import duties/taxes which are to be met locally.
---