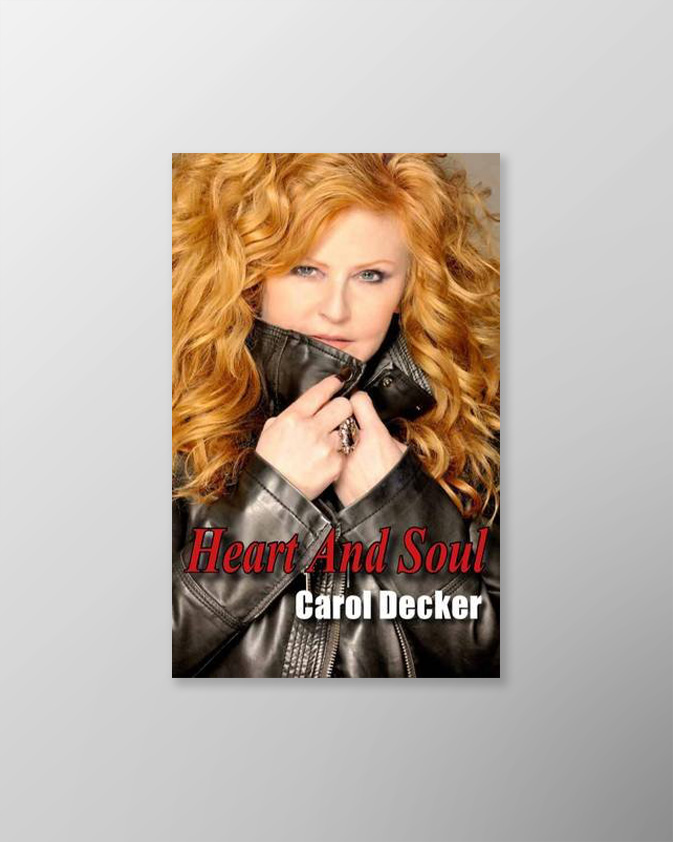 Heart and Soul
By Carol Decker
Signed Copy
T'Pau kept Sir Paul McCartney and George Harrison from the top of the charts when they reached number one with China In Your Hand.
£20.00
Delivery: UK: £6.00 EU: £19.00 USA: £27.50
Australia/New Zealand: £35.00 Rest of the world:£35.00
---
Details
Now, for the first time, singer Carol Decker is lifting the lid of a golden era of success in her frank and humorous autobiography. Revealing the highs and lows of life on the road, the flame-haired singer tells about rubbing shoulders with Prince Charles and Princess Diana and becoming friends with rock royalty in this signed autobiography. The book, however, goes much further than her glory years with T'Pau. She talks openly about what happened when the music stopped – then recalls in great detail her glorious comeback as music from the 1980s found a new wave of popularity.
The books are signed by Carol but we are unable to facilitate personal dedications.
---
EXCLUSIVE WEB OFFER - SIGNED BY Carol Decker