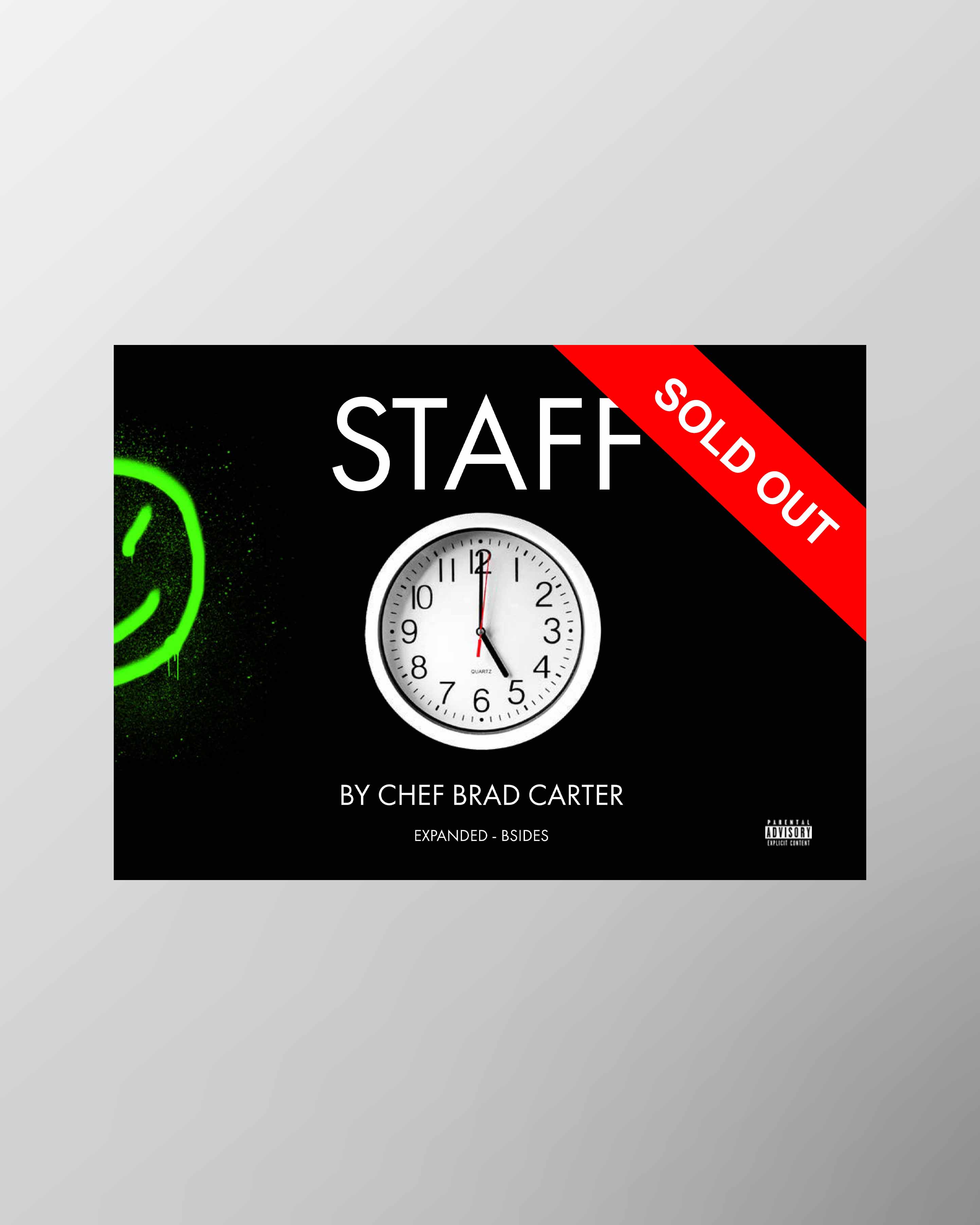 Staff - Expanded BSides
Michelin-starred chef Brad Carter is a one off. And so is his debut book. Rather than showcase the dishes from his eponymous, award-winning restaurant, Brad decided to follow a different path.
£35.00
Delivery: UK: £10.00 EU: £20.00 USA: £30.00
Australia/New Zealand: £40.00 Rest of the world:£35.00
---
Details
In his vibrant and engaging debut he showcases the recipes that have made him an online star. Brad's daily Staff dinners attract thousands of likes on Instagram - and they're lovingly showcased in Staff. The book, however, does much more than provide inspiration for chefs and home cooks. It also signs a spotlight on Brad's producers, influencers and suppliers - showcasing why he won Olive Magazine's 2018 award for sustainability.
The first print run sold out in record time, with all copies shipping within a year. And so Brad decided to do a limited edition, 500-copy deluxe version, with extra recipes, extra artwork, extra photographs and extra pages.
It's Staff v.2
A Cult Classic, not Bestseller.
*For customers in USA, please email andy@awaywithmedia.com to discuss your preferred postal option.
** For all overseas orders, please revert to your nation's policies in respect of import duties/taxes which are to be met locally.
---