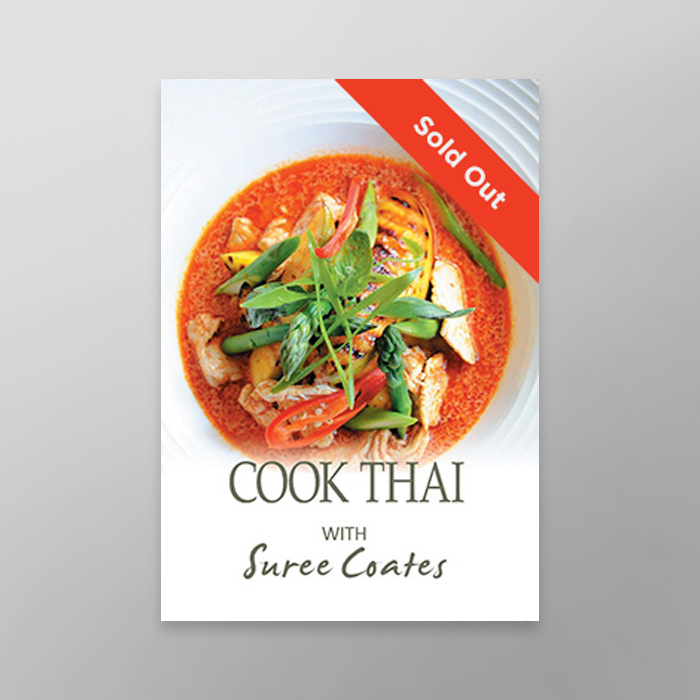 Cook Thai
By Suree Coates
Suree Coates was named UK Thai Chef of the Year in 2012 - and Cook Thai is her debut book.
A5 | Softcover | 164 pages
Book Price £12.50
£27.50 inc p&p to Rest of World
---
Details
Featuring a range of recipes for home cooks, it focuses on the basics and describes how amateurs can create authentic dishes that look and taste great. With an emphasis on stocks, sauces and pastes, it walks readers through the mysteries of Thai cuisine. Suree, chef-patron of the King and Thai Restaurant, in Shropshire, provides stunning food that will wow dinner party guests, friends and family. It provides everything the enthusiastic amateur might need to create exceptional results.
---
A5 | Softcover | 164 pages